Online Coaching Introduction
Has your training plateaued? Do you need more support or knowledge than you currently have?
Are you a beginner who wants to get their training right, but are not sure what to do? Are you an experienced athlete who wants to get to the next level?
You'll need to consider a number of things when deciding on what sort of coach you want. We've created a guide through the links below to give you ideas on what to look for in a coach who can give you the help you want.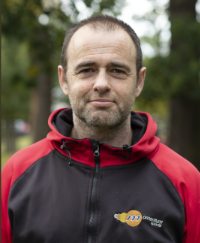 We have been coaching athletes online since 2000, helping well over 3000 towards their goals. For over twenty years we've set programs and given advice to athletes with planning, technique, runs at different paces to achieve targets, interval running training, weights, circuits and much more. Whether it is sprinting, marathon training, cross country training, hurdling, field events or much more - we are able to help.
Your sessions are update weekly in your online diary on the site, we have full email support, we also offer video analysis and a 3 monthly telephone update conversation with your coach, to provide a comprehensive coaching package.
The cost of this service is £600 for a full year's training, or, if you would rather, you can pay £205 for each quarter. If you feel you would like to give our service a trial run, why not register for one quarter. When you see the results we are sure you will want to continue subscribing and maybe take advantage of the yearly rate. Remember 3 months coaching is about the same price as just two to three hours with an average personal trainer - so it is a total bargain!. If you are wishing to train for one specific race, which isn't 3 or 12 months away, we can arrange a fee to cover training up to the race which reflects this period.
We accept payment via all the normal credit/debit cards (using the Paypal system) or if you live in the UK you still have the option to pay by cheque.
In the past you needed a Paypal account to use Paypal - this, however, is no longer the case and you can pay just by putting in your details as you would at any online shop. Further information about Paypal
What our customers say:
Momentum Sport's online coaching facility has helped me over many years, even though I am an experienced athlete, as I am now in my fifties and have suffered many injuries in the past. Richard's support and guidance have been vital especially when dealing with niggles or injuries. The objective advice has helped me to target the right intensity in training and ensure that I take enough rest. The ability to message Richard when necessary, in addition to the online training plan, keeps the service personal and it is excellent value for money."
"I think this email training is great. I needed some guidance and support and did not want to train alone."
"Things are going well - in 6 months I've knocked 2 mins off my 10k pb from 46mins to 44mins - not bad aged 49!"
"I found online coaching through Momentum Sports extremely valuable because it helped me to improve my fitness through a programme of workouts which were sent to me on a weekly basis and tailored to my own personal needs and goals. It was useful to be able to submit the results of my workouts and in return receive feedback and have adjustments made to the programme based on those results. I was able to communicate online with my coach at any time. This is a very flexible system as I could do my workouts when it suited my availability and also very cost effective compared to a personal trainer. I found that having my workout programme sent to me every week helped me to be consistent with my training."
Really happy with the service. I'm improving, I'm not injured and from previous sessions I'm always confident that I'm capable of achieving (or nearly!) what you set me.
"I have been working with Momentum Sports, and specifically Richard Holt as my online coach, since June 2018. I had previously been running for many years but after I moved away from club athletics I was mostly running alone and making up my own training sessions. I felt like I'd reached a plateau with my training and race times. I initially signed up for 3 months to try it out but the fact I have been working with Momentum Sports for almost 2 years is testament to how much I value the coaching and enjoy the variety of training. I feel like I have been able to take my running to a new level and am truly in the best shape I've ever been in! The training has been completely tailored to my personal schedule and my running goals. Whether you're an experienced runner or completely new to the sport, I can't recommend Momentum Sports highly enough!"
"Thank you for your help and support"
"Somehow you have managed to get things right for me from the word go. Getting the weeks program is like opening a box of chocolates. (don't ever tell anyone I said that!) (Editor: no names divulged here!) I can feel the difference in my running already. I have high hopes for reaching the goals I have set myself and beyond."
If getting a training plan with full coaching support is something that appeals to you, please fill in our questionnaire by clicking the box on the left of the page.
Before you register you may wish to ask addition questions of us. If this is the case please e-mail us at coaches@momentumsports.co.uk