Local Tailored Running Sessions
We are now able to offer 1-2-1 coaching again to anyone who would like it. We are ready and primed to go.
Please just contact us and we can meet up (and socially distance) for a session at your convenience. We are really looking forward to being able to help athletes again in person. See below for details of our 1-2-1 coaching.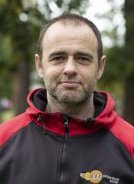 Running sessions in the South-East of England for individuals or groups of all standards to improve all aspects of running training to help YOU improve.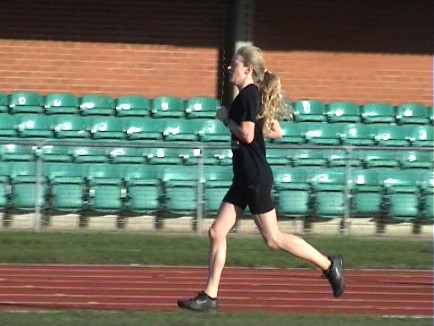 Need help to get faster or to avoid injury? Need help to plan training schedules better?
Get an expert to help you take your running to the next level.
Our professional coaches can help with this. We have helped athletes at all levels and ages, from total beginner to international athletes - in events from sprinting right through to marathon running. We have also helped athletes from other sports, particularly rugby and football - including professional players.
This can be done individually or in a group of any size, including having our coaches come into your club to assist with the areas of your sport we specialise in, eg speed, endurance, S&C etc.
Book a session or series of sessions with our coaches and we'll help you get more from your running.
We can help with
Analysing your running technique (using video recording and playback if appropriate).
Giving you drills and other techniques to improve your efficiency and reduce injury risk.
Providing practical guidance on how to warm up and warm down correctly.
Giving exercises and guidance on how to improve your weaknesses.
Reviewing your current training and making adaptations to help you training better.
After working with us we aim to give you a new set of tools to help ensure that you can make the improvements in your running that you want.
Sessions start at just £70 for a 90 minute session (for those under 14, sessions of 60 minutes are preferable for £55) + £10 / athlete for each additional athlete beyond a 1-2-1 session - although will be a bit more where we have to travel a long way to meet you.
If you would like the session to be with Head Coach, Richard Holt, then it is £75 for 60 minutes or £95 for 90 minutes (again +£10 / athlete on top of this after the first athlete).
Generally, we suggest sessions lasting 90 minutes, although sometimes we get carried away and overrun (at no extra charge) as we want to make sure you get all you can from what we know. Tracks are often best as the venue, as we can rely totally upon the surface we are running upon, but we can train at a location of your choosing - just let us know where, when and what you'd like to learn and we'll be there!
We do everything we can to keep our costs down, and provide you great value for money. If you book a session and have to cancel / change it, you need to give us at least 24 hours notice or we reserve the right to charge you the full price.
For large groups (more than 6-8 athletes) we will provide more than one coach, and extend the time a little to ensure your session runs smoothly. Please ask for details, but as an example this would be roughly £175 for 8 people.
We are always very approachable and happy to quote for you for any project / sessions you have in mind.
For any information or to book a session please E-Mail us.
Since the pandemic, we are also offering cut price (£45) 1 hour sessions for remote training. Although we can now meet athletes again, some would rather train on their own. The concept is very simple, we'll be with you, to help you just as we normally would, but instead of being in person, we'll be on a phone or tablet that you take to your training venue with. We'll be able to talk through training plans, watch your technique, help you with ways to improve your economy, just as we normally would - we just won't actually be with you.
Please just email us to find out more
Recent Comments from Participants
Thank you taking the time out to come to our club, I have only managed to speak to about six members so far but they all enjoyed your session and they will be working on the various points you told them, they all said that your delivery of the session was excellent, you explained things clearly and precise and they would gladly take part in another one if one was arranged some time in the future but we can discuss this later.
"I was impressed by the way you came over to the members and this is something that I will be working on in the next few months."
Thank you for all that you have taught me. If I come across anyone in need of extra coaching, I will give them your details.
"excellent, thoroughly enjoyed this session as have never been taught properly how to run."
I learnt a lot about my own technique and I even tried the drills the next day. I feel sure that I'll benefit a lot from this session.