Momentum Sports Academy: Bronze Athletes
These are the details of those athletes at the Bronze level of the Momentum Sports Academy. These athletes have shown particularly good talent in their events, and the Academy aims to help them fulfill their potential.
Max Perez-Diaz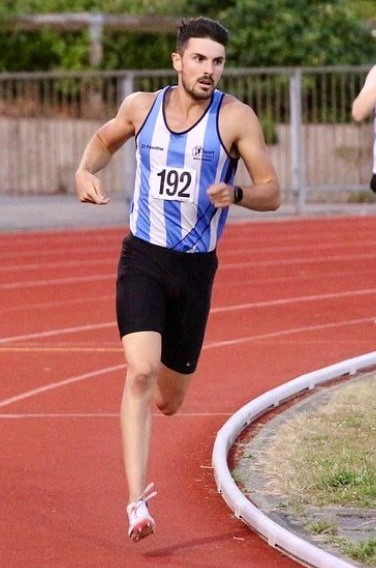 In terms of years with Momentum, Max could be considered a veteran of the group. Having set a PB of 49.89 for 400m in 2018, injury plagued his 2019 season, where he "only" ran 50.06. COVID-19 majorly disrupted his 2020 and 2021 season, which did have a speed focus, as he equalled his 100m PB. At the end of the 2021 season, Max decided to move up to the 800m and in 2022, raced his first full season in the 800m where he seems to have found his true calling. He claimed bronze at the Surrey Championships and South of England Championships and broke the 2.00 barrier ten times! He also ran his quickest 400m times since 2018 and claimed Surrey gold in his 'second' event. Max finished the season with an 800m PB of 1.55.06 and is looking to get closer to the 1.50 mark in 2023.
Marius Ball
Marius has been improving year on year during his time with Momentum Sports. Excelling at the 100m and 200m he brought his PBs down to 11 flat (and 10.91 wind assisted) and 22.54 in the 2022 season. He also won bronze in the 200m at the Surrey County Champs and represented his university at the BUCs championships. We are hoping 2023 will be the year he legally breaks the 11 second barrier in the 100m and upgrades his bronze to gold in the Surrey Champs!
Jack Stracey
Jack is 400m/800m athlete, who has been part of K&P for over 6 years now. Having had two very consistent years in both 2018 and 2019, the disruption of the pandemic prevented him from competing in 2020 and 2021. However, he was back with a bang in 2022 and improved across the season, smashing the 2.00 barrier for the 800m and recording a PB of 1.58.92, this was some 5 seconds quicker than his season openers. He also ran 53.0 for the 400m and is looking to go even faster and pickup some championship medals in 2023.
Alex Thomas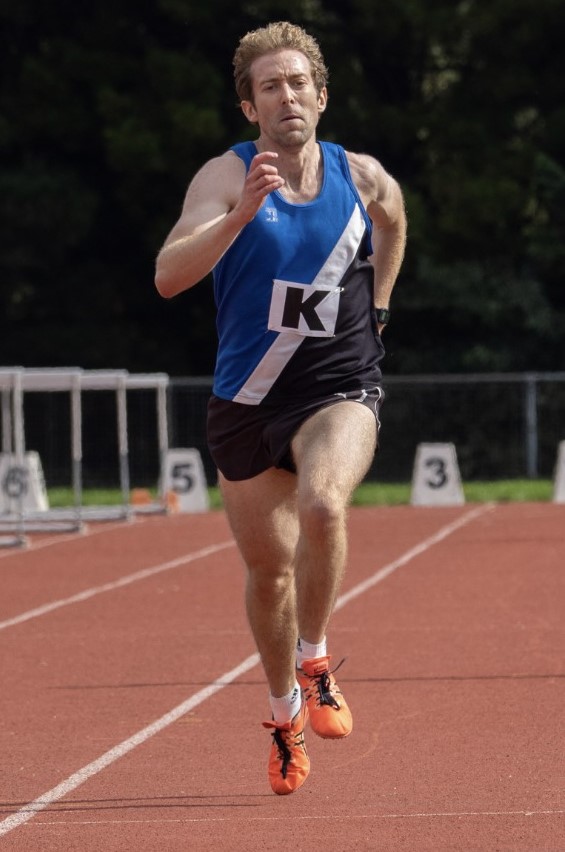 Alex is another stalwart of the Momentum Sports team, primarily focusing on the 400m and 800m although not afraid to step up to the longer distances and race for the cross country team too! He set his current 800m PB to break the 2 minute barrier in 2021 and also took bronze in the Surrey County Championships. In 2022 he finished ranked 21st in the country in his masters age group for the 800m and aims to improve on that ranking and to keep scoring points for the K&P National League team in 2023
Roel Sodusta
Roel is a sprinter, and has been a member of K&P since he was U13. Over the past few seasons he has continued to improve his 100m and 200m times year on year and has been a key member of K&P in the Southern Athletics League and the YDL. He has also performed well indoors over the 60m, finishing 4th in the U17 age group at the 2022 Surrey Championships. He ran his current PBs for the 100m and 200m into a minus 1.7 headwind so we cannot wait to see what he is capable come 2023 with a favourable wind on his back!
Rory MacFarlane
Rory has been competing for K&P since 2017 and despite his status as a masters athlete can still give the youngsters a run for their money during training. A popular member of the group, Rory races over a variety of events from the 60m to the mile and has made great progress competing as a masters athlete. We are excited to see him compete in 2023 and hopefully go to race at the World Indoor Masters and European Outdoor Masters Championships.
Ellie Arnfield
Ellie has been with Momentum Sports for over 10 years and has been a highly scoring member of K&P's track and cross country teams for numerous years. Her speciality is the 400m hurdles and 400m flat where she set her current PBs in 2021. However, she is always keen to earn the team points in running events from the 100m all the way to the steeplechase! Ellie is a popular, hard-working, dedicated member of the group and we hope that all her hard work pays off to set some new PBs in 2023.