Choosing the Best Cross Training Equipment
Proform 900 Stride Climber Elliptical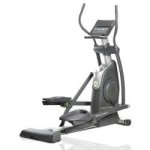 A great piece of home exercise equipment. With new "Climb" function aswell as the "Stride" function to give all your muscle groups the best workout possible.
Fit™ Fitness Journal - Track your progress and generate daily, weekly, monthly, and yearly fitness stats.
Scrolling Target Trainer - Train at the optimal level with these motivational and instructional messages.
SMR™ Silent Magnetic Resistance - Adjust your workout intensity without interrupting your workout.
8 Personal Trainer Workouts and 4 Weight Loss Workouts: Get in shape with 8 Personal Trainer workouts that automatically adjust the resistance of the elliptical to focus on aerobic, weight loss, or performance goals. These workouts are designed to help you burn maximum calories!
Quick Resistance™: Instantly adjust your resistance at any time during your workout with the touch of a single button.
ClearView™ Blue Backlit Console: Perfectly clear and easy to read, the brightly lit ClearView™ display has an extra-large viewing angle so no matter how tall or short you are, you can always keep track of your workout progress.
Dual-Grip EKG™ Heart Rate Monitor: Make the most out of every workout by monitoring your heart rate with these sensors that are built into the handlebars
The perfect trainer to give your whole body a complete workout. Toning your upper and lower muscle groups at the same time and improving your co-ordination.(£499.99)
Golds Gym Mini Stepper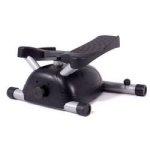 2 workouts in one. Cardio and strength training. Unique bi-dirctional movement. Up and down movement and side to side at the same time. Double action resistance disc. (£39.99)
Reebok B5.1E Exercise Bike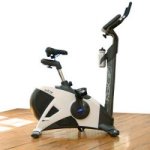 This bike can be used by either amateurs or by professionals as it is so versatile. The B5.1e Bike also has adjustable handlebars for a unique grip and a comfort PU moulded, fully adjustable seat so that you can create a personalised seating position.
M-Force Direct Drive System - Gives correct and an acurate readings of data.
Backlit LCD display - This makes the data easy to read in low light conditions and from many angles. This display shows training activity, time, distance, calories and rotation per minute
9 different training programs - Keep your workout fresha and mized up with 9 deifferent programs to choose from. Each catered to to do something different to your fitness.
This is an essential part of your exercise equipment if you are looking to become fitter. (£349.99)
Reebok I Rower Rowing Machine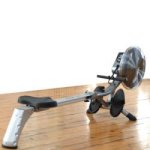 This is the perfect machone to help you with your fitness regime in the home. The air resistance system ensures a smooth rowing action with a natural resistance change. A magnetic resistance enhancer is also fitted to the rower, delivering optimum ranges of resistance.
8 resistance levels - this helps you to increase the intensity of your workout.
Turbo Fan - helps to keep you cool whilst exercising.
Foldable - As you can see this machine can fold up to save with space and fit better in your home.
Multi functional computer - tells you time, speed, calories, reps, and total reps
This machine is very versatile. It helps with you cardio-vascular levels but also works your thighs, glutes, pecs, arms, abs, shoulders and back - basically an all over body workout. (£199.99)
Learn more / further reading